There is a lot of unrest and fear in this Pinda world that is well publicized and sensationalized in the world today. It creates more fear. As chelas of the Mahanta, we sing HU and keep our hearts open to divine love.
How can we help others deal with the fear? Is there anything we can do as ECK leaders, other than practice the spiritual exercises daily? What does an ECK Master do? What is the role of vairag?
Today marks a rough and stormy age, without a doubt. So how to deal with it?
Magic wands may dazzle us in fairy tales, but this is real life. As you suggest, ECK chelas can rely upon singing HU and keeping their hearts open to the Mahanta's love and guidance.
But what about the friends and family who aren't ECKists?
Long ago, in 1933, President Franklin D. Roosevelt famously said, "The only thing we have to fear is fear itself."
So what's at the heart of fear? ECKists know it as moha, a sly, misleading attachment to material things that certainly includes life and limb. The cure for fear is vairag, detachment. But how to pass that along in words non-ECKists may understand?
First, point out God's love to them. Then remind them of God's grace and protection, and also to listen to their hearts to do the right thing. They may then go on cheerfully with their lives, having full assurance that everything is in God's hands.
And all is in its rightful place.
A numbing fear shows a vulnerable state of consciousness that must eventually give way. That's where the Spiritual Exercises of ECK must, sooner or later, enter the picture. In the meantime, we continue to love those near us who've yet to discover the spiritual freedom the ECK and HU song afford.
And what about ECK Masters?
They enjoy a special communion with God. In gratitude, they are forever giving of themselves to others.
*   *   *
The Sound of Soul event is such a gift to the world. We offer it as an unconditional gift of love to anyone, whether they have an interest in ECK or not. In our areas, we are actively sharing the HU and giving away HU: A Love Song to God CDs. Is there any concern about how others might use HU, especially if they don't understand that it is a "nondirected" prayer? We do our best to explain that. But the HU Song is going out beyond our ability to always share this important information. Thank you for your wisdom.
Let me give you an analogy.
A health practitioner gives a patient a remedy, with directions for its use. But the patient does not follow them. So bad things happen.
Who is at fault?
Of the errant patient and the practitioner, who stands to suffer? The patient, of course.
The same is true of the HU Song. It is simply a way for an individual to come into agreement with the ECK. It is not a magical elixir to heal our miseries, in keeping with our wishes.
The HU Song is to help us understand what is for our spiritual good. It provides us a means to more fully experience God's love.
The HU Song is a gift to the world; that is the whole of it.
Whether people use it correctly or otherwise depends upon their states of consciousness. That is their right. In all cases, life's experiences will teach them better.
*   *   *
In The Spiritual Notebook and some of his audio recordings, Paulji specifies two different ways of chanting HU aloud: singing HU and spelling it. Is there a reason for singing it as two separate letters, on one outgoing breath? I guess singing HU (as hue) is the preferred way, but perhaps the Vairagi would also like us to try the other method from time to time?
Either way is fine. Both methods will spiritualize your state of consciousness equally well. It's a matter of preference.
For example, at an ECK seminar during a rolling HU, you'll likely hear both ways being sung. They blend quite naturally. So you may sing HU as two separate letters, H-U, or as a single syllable.
—Answers by Sri Harold Klemp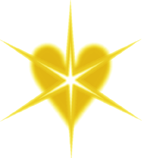 Each of these Q&As holds a key to deepening your bond with the HU.
A way will open for you to share your gratitude and love for HU. Look and listen!