In the ECKANKAR teachings, we are asked to live in the present moment—in other words, to bring past and future to the present time. Although I have a mental understanding of this process, I don't succeed in placing myself at that perspective which will enable me, in a way, to have the vision that rises above past, present, and future at the same time.
Is there a spiritual exercise that will enable me to place myself in Soul's perspective?
Just BE!
It is as simple as that. When you move into that "centered" position, you are sure of everything being right in the world.
Go into contemplation. Ask the Inner Master to help you realize this centered state. As a matter of fact, there is not even a need to move anywhere, for it already exists here and now. All that is required is to accept its reality.
In contemplation, then, simply hold the Master's face gently in mind. Fill yourself with love. You can do this spiritual exercise lying down, because sleep may well overtake you.
*  *  *
I sometimes question myself as to whether I have enough awareness of my inner guidance to perform my duties as an ECK leader. How can I overcome these doubts?
"Straight" Harry is a sterling character in G. A. Henty's In the Heart of the Rockies. It is the tale of a miner in the Old West of the 1860s. He was so honest that his handshake was accepted in lieu of a written contract, even in transactions that involved many thousands of dollars.
Once, a buyer approached him and his partner about the purchase of their mine. He offered a huge sum.
Before Harry's partner could stop him, Harry informed the buyer that the mine was played out. It was worthless. Harry's partner was furious. But Straight Harry stood by his word, deflecting every one of his partner's attempts to unload that piece of dirt. So the deal fell through.
You will do fine as long as you remember to do everything in the name of the Mᴀʜᴀɴᴛᴀ.
ECK leaders must be above reproach. The few who try to swindle, seduce, or otherwise harm others will be disciplined spiritually. I am grateful to all of you who serve selflessly and with love.
*  *  *
In so many ways it becomes clear that service is a golden learning pathway to Mastership. Of the many lessons that one learns about Mastership, what are the most foundational—that is, the one or two or three that most directly guide us in this sacred quest?
It's not really possible to give a short list of the lessons anyone needs in order to gain the attributes needed for ECK Mastership. It all depends upon the individual.
The Master works with each Soul, giving It all the opportunities and experiences most beneficial to enter God Consciousness. It's very much a one-on-one program. Soul thus learns to unabashedly live and love the spiritual life.
In doing so, one naturally becomes a guiding light to others. ECK Mastership, then, is the fulfillment of Soul's age-long dream.
—Sri Harold Klemp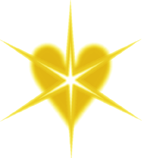 Soul's perspective is one of profound, all-encompassing trust in the Mᴀʜᴀɴᴛᴀ. Each of these Q&As holds a key to your next step upward in that trust. Contemplate with care.
​

​