Life's challenges push us to grow spiritually with an endless parade of surprises. A comedian gets the audience expecting a certain conclusion, but he hits it from an unexpected quarter. So the surprised audience laughs.
Life's punch lines leave us laughing, or crying. But we're always left changed in some way.
More often, however, we're granted less dramatic ways to learn, serve, and thereby grow. "Anita" has an instructive story for us. It shows how a gentle but firm hand can help someone in a spiritual way.
During an ECK service, a chela came to Anita. "A man outside wishes to speak to you," the chela said.
Anita opened her heart to see how the Mᴀʜᴀɴᴛᴀ, the Inner Master, wished her to handle an encounter with the fellow. His request for an audience during the service was certainly a surprise. What others did he hold in store? Emboldened by the Master's presence, she went to find out.
The man spoke freely. It seems he'd been in ECKANKAR forty years ago (the early 1970s) but had gone inactive long since.
Lately, he'd come to HU Chants and was dismayed at the changes. He'd returned to see how the ECKists were doing things. "You don't even know how to sing HU anymore. The tone is high; you sing it very low. You don't ask people to put their hands like Paul Twitchell said. Nor do you use Paul's books anymore. Where is The Spiritual Notebook?"
There were so many changes in ECKANKAR, "Paz" lamented.
When he had stopped to replenish his lungs, she said, "Well, first of all, thank you for coming and sharing your feelings about ECKANKAR. This means you really care about these teachings."
In regard to the HU, she asked, "Is the HU sung from the mind or the heart?"
"From the heart, of course!"
"Well, each heart has a different tone. Here, in our HU songs, sometimes we sing it high, sometimes low, but always with love."
She paused, then added, "And you're very right about the changes. I have been in ECKANKAR almost twenty-four years, and I have seen a lot of changes. Some I liked, some I didn't like so much. But don't you think that things have changed in the world over all these years?"
Paz reflected, "Well, yes, that's true. . . ."
"So," she said, "ECKANKAR has also had to change, to serve our spiritual needs better."
Anita had observed how his face and attitude had been lightening during their conversation.
Before taking leave, he said, "I want to thank you so much for listening to me. Another person would have kicked me out of here, and I think I will come again to sing HU."
She had demonstrated the ECK way to handle a critic of the ECKANKAR practices. Her first instinct had been to ask the Master's guidance. Thereafter, her ideas and words had come easily, addressing Paz's concerns in a forthright manner.
A less satisfactory approach in such a situation is to adopt a defensive mode. In some cases, though, it may be the only alternative.
But always declare yourself an instrument of the SUGMAD, the ECK, and the Mᴀʜᴀɴᴛᴀ, the Living ECK Master.
Life will always serve up surprises. But love for the divine will carry you, each and every time.
—Sri Harold Klemp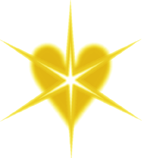 Maybe there is a particular question you hope nobody ever asks you about ECKANKAR, because you feel unprepared. Write it down, and in contemplation ask the Mᴀʜᴀɴᴛᴀ to help you sort out an answer that feels right for you today.
Should you ever be asked that question in daily life, listen for the Master's guidance in the moment, and speak Soul to Soul. It's all in the living!

​

​